Shamanic Program: ON
The 10th - 1 Year Program in Shamanic Healing 2017-2018
TORONTO
The Path of Power
Bear Medicine Group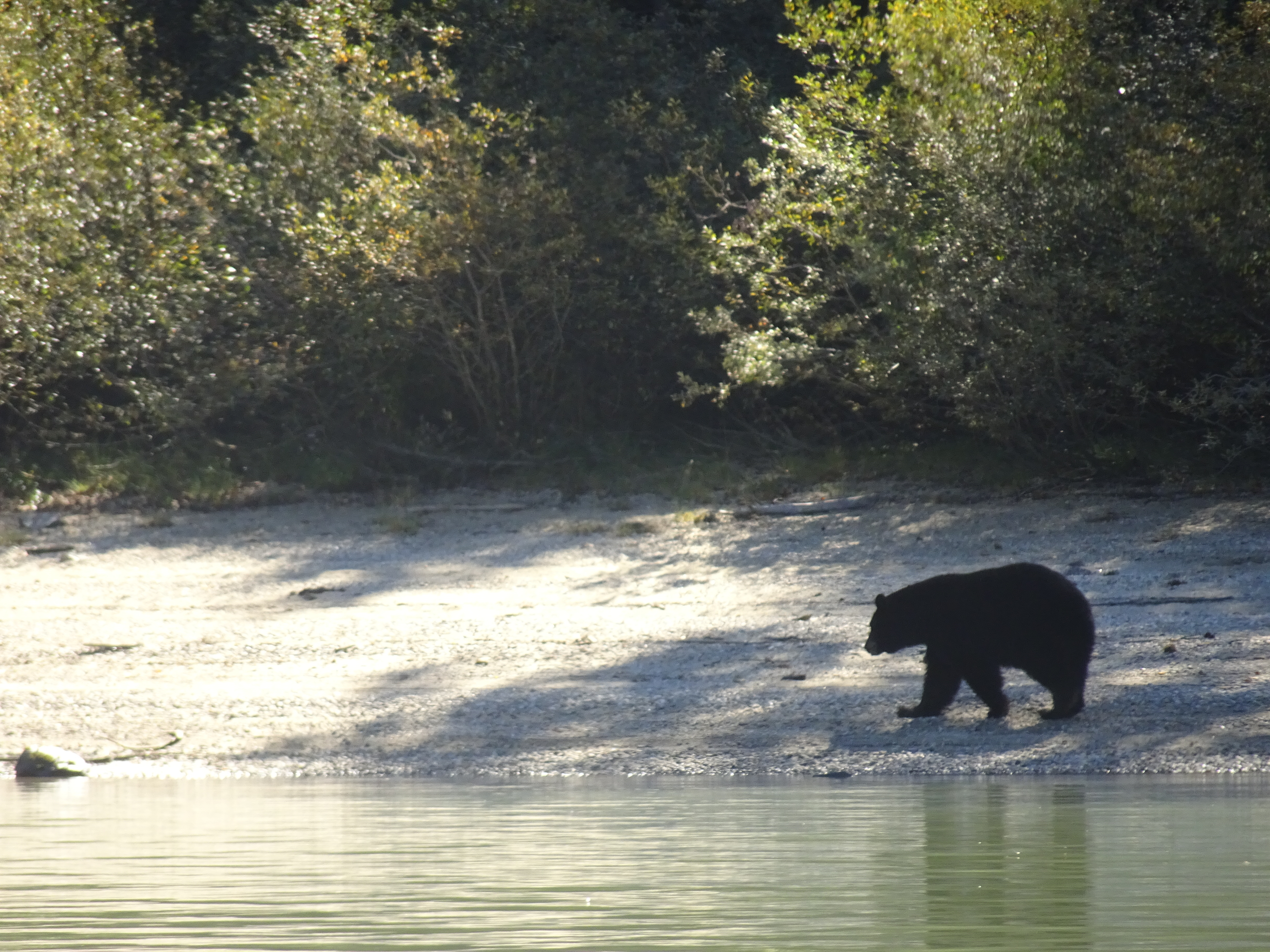 This is the last 1 Year Program Daniel will teach in Toronto
Empowerment - Healing - Growth - Transformation
Next program starts September 28, 29, 30, 2018*
*all other weekend dates will be selected as a group to ensure everyone can attend
Daniel Leonard is a born healer and teacher. His life experience has brought him to a place of wisdom keeper. Daniel is sensitive, compassionate, an extremely clear communicator, and has a good sense of humor. Any client or student working with Daniel will learn a wealth of self-empowerment tools and healing skills. Daniel's teaching is brilliant! His work is truly good medicine!

Sandra Ingerman, international shamanic teacher and author of 10 books on shamanism.
When you sign up for the program here is what you get:
VALUE - 12 Days of intensive shamanic healing training
1 FREE 2-hour Soul Retrieval Ceremony as part of the application process - a value of $250.
A complete, high quality education in shamanic healing - not just participation in sacred ceremonies - you also learn ALL the basic healing skills shamans use. Some shamanic schools bring you in ceremonies but do not teach you any skills.
Learn from an experienced, dedicated teacher with 19 years of practice in shamanic healing and soul retrieval. Dancing Bear is a teacher who is fully engaged and committed to support your personal growth and learning process.
Experience powerful group ceremonies with like-minded people where you will enjoy gentle growth in a safe, supportive environment.....immerse yourself in learning that will last a lifetime.
Make a connection with the sacred AND learn practical skills.
Experience a return of personal power.
A life changing, unforgettable, rich and transformative experience.
Tuition is $2150 ( includes 13% HST). Lodging + meals for the 2 retreats which are approximately $460 x 2 = $920.00 (includes taxes, meals & double occupation rooms - singles available, please inquire). Total cost of the training including lodging for the  retreats is $3070.00** **if you choose, you can enjoy a flexible monthly payment plan of  $155  per month + deposit + Lodging. Please ask about the details.
Testimonials - video about the 1 Year Program in Shamanic Healing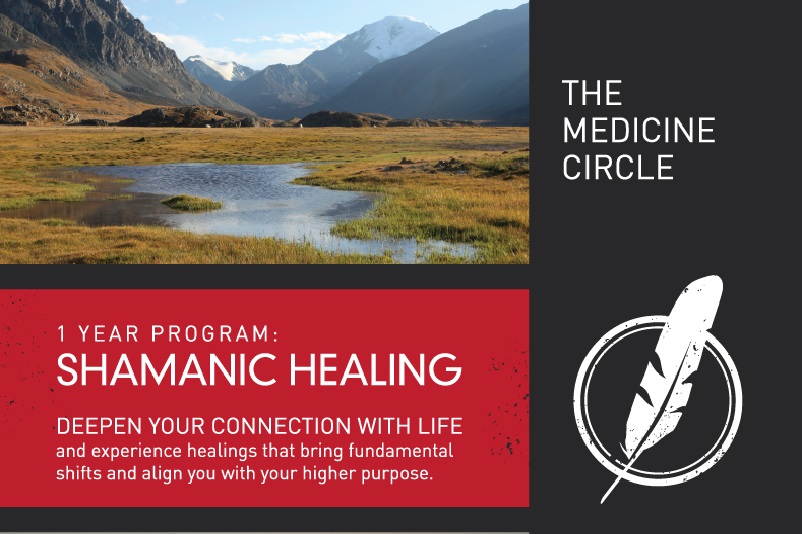 Click here to see the 26 minutes video giving more details and testimonials about the 1 Year Program in Shamanic Healing or click the photo below.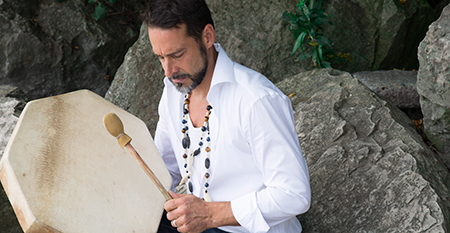 Next Program starts September 2018, TORONTO
The pre-requisite for the training is the soul retrieval ceremony with Daniel. This is included in the cost of the course and can be booked once you discuss your attendance with Daniel and pay your deposit of  $340.00  If you are not accepted in the program you will be refunded $90 [$340 less cost of Soul Retrieval Ceremony $250 = $90]
It is also recommended to take the One Day Workshop introduction to see if you are able to journey.
One Year Together
The same group of participants will work together for one year. You will develop a general knowledge of a variety of shamanic healing techniques and skills and an in-depth knowledge of the shamanic journeying technique. You will receive nearly 100 hours - 12 days - of intensive training spread over 5 weekends.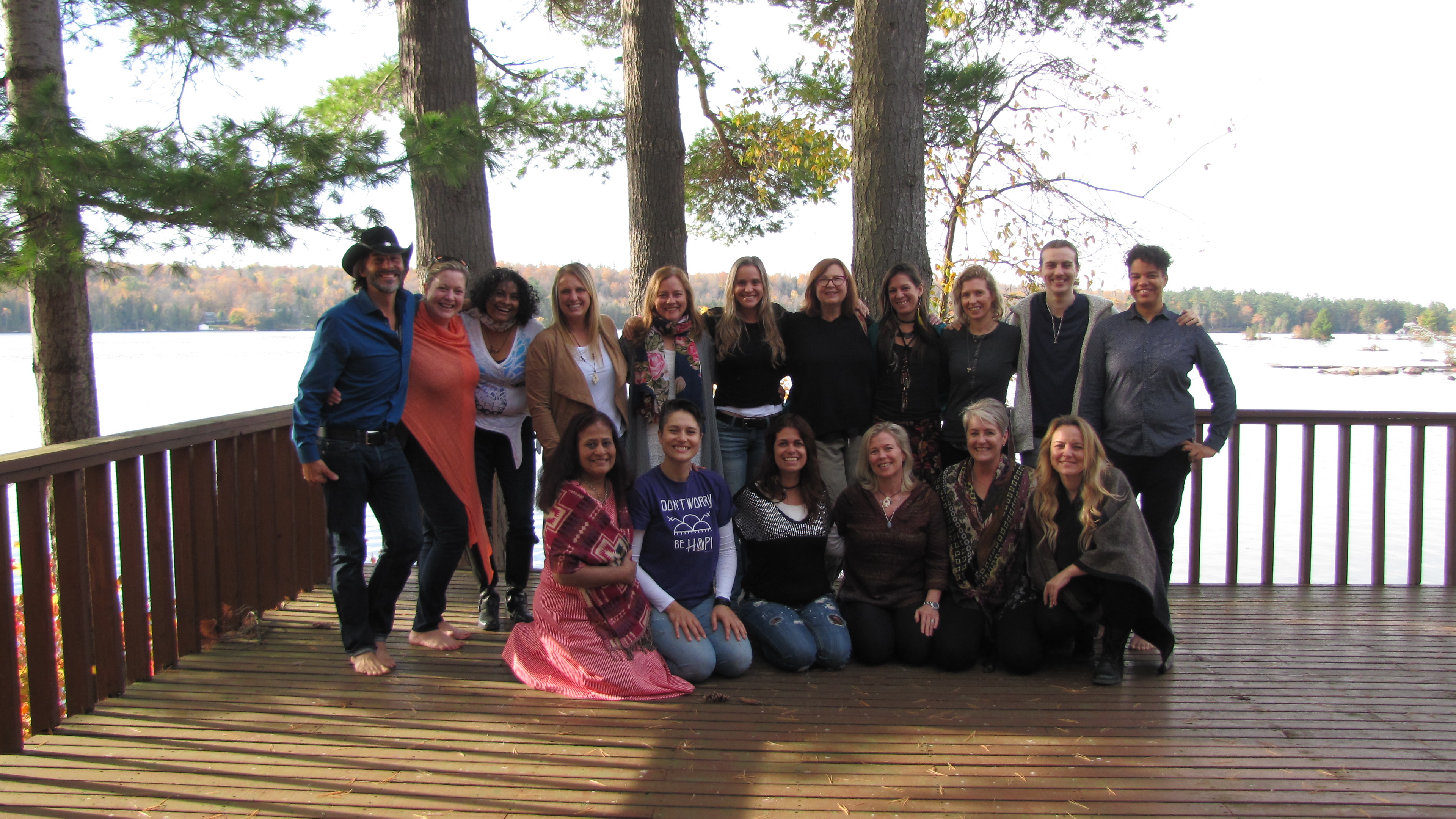 Your Journey
Discover and learn how to use the shamanic journey for many purposes, to work with your power animals and spirit helpers. Discover how to use the technique to help you in your daily life or with creative projects and to do healing work with others.  The basic method of the shamanic journey is a form of meditation using drumming where you learn to soul travel, commune with 'non-ordinary reality' and compassionate healing spirits for the purpose of receiving guidance, information and healing. Scientific studies show that repetitive drumming alters brain waves patterns in a way that is comparable to deep sleep and deep meditative states. In this states, the journeyer obtains information and healing visions which have direct application to 'ordinary' reality.
Support
You will be supported in discovering your own medicine and gifts and apply it to help others and yourself.

Focus
Deepen your connection with life and experience healings that bring fundamental shifts and align you with your higher purpose. Leaning the shamanic path fosters a sacred way of living life in harmony with Nature and the Earth.
Certificate
After completing the training, you will receive a certificate in shamanic healing from The Medicine Circle as an acknowledgement that you have fulfilled the requirements and attended all sessions, completed your 20 cases studies and handed-in your case study reports.
Course Topics
The 1 Year Program in Shamanic Healing is about connecting to the unseen reality where people can meet and interact with healing, compassionate spirit helpers to help restore balance in themselves, others and the environment. This is what the essence of shamanism is - it's not only personal growth but also a holistic approach to all aspects of everyday life. Walking the path of the shaman is a process of re-empowerment, self-healing and a path of knowledge where a person learns to work with spirit helpers to effect desired results for healing and restoring balance and living in harmony with all of creation.
Training sessions spread out over a one year period as follows:
Weekend ONE - RETREAT at Westwind Inn, Buckhorn, Ontario SEPTEMBER 2018
Shamanic Journeying, drumming, rattling Power Animal Retrieval Meeting your Spirit Helpers, working with your helpers Merging with your Spirit Helpers, Power Animal Dance, Divination, reading signs, interpreting messages, grounding received teachings, taking action on advice received.
THE RETREAT SPACE:   www.westwindinn.net
2 nights at a peaceful, tranquil lakefront lodge surrounded by forests and nature.  Your comfortable room will have a sofa, coffee table,  fireplace, balcony and large private full bathroom. Choice of shared accommodation with  2 separate beds or private single occupancy  room.  Relax in the common living room.  Enjoy healthy food. Walk on nature trails, free use of canoes, kayaks, pedal boat, water bikes, row boat and  fishing. Warm up by a crackling bon fire.
Weekend TWO - IN TORONTO
Shamanic Extraction Psycho Pomp, working with, guiding and healing the Spirits of the dead, Working with the Spirits of place, nature and doing healing for places and physical spaces.  
Weekend THREE - IN TORONTO
Soul Retrieval - PART ONE Soul Retrieval - The definition and method
Weekend FOUR - IN TORONTO
Soul Retrieval - PART TWO The stolen souls and ceremony for returning the stolen souls, Soul Remembering, Soul Retrieval for past lives, After Soul Retrieval - self care, process, integration and the healing crisis. Intro to PTSD [Post Traumatic Stress Disorder] from a shamanic perspective, Contraindications for Soul Retrieval
Weekend FIVE - GRADUATION RETREAT AT Westwind Inn, Buckhorn, Ontario
The Medicine Circle Empowering your healing tools Shadow work & awareness about power games Fire Ceremony Distance Healing How to work with your Power Animal, transformational journeys
COURSE REQUIREMENTS
Participants must commit to attend all sessions – all trainings occur on the weekend Friday evening, Saturday all day and Sunday all day. Training weekends are cumulative and you are not allowed to miss a weekend.
Participant must fill out an application form, sign a waiver and provide a one-page handwritten letter describing yourself with a brief explanation as to why you want to take the course.
Participants must do homework practice sessions between weekend trainings and hand-in short case study reports on their experiences.
To book your space into the course, $340.00 non refundable deposit is required. Your deposit will be refunded if you cancel 90 days (JULY 1st, 2018) before the training starts. No refunds will be issued after the 90-day deadline.
Cost of course:  $2150 - includes 13% HST Course fees are payable as follows:        $340 to confirm your attendance in the program - Next program starts SEPTEMBER 2018
$365  at the first RETREAT (first weekend)  + Lodging fees approximately $460
Total due before  retreat $925.00
(second weekend) $365 - due at the training Friday evening
(third weekend) $365 - due at the training Friday evening
(fourth weekend) $365 - due at the training Friday evening
(fifth weekend) Fees $365  + Lodging fees approximately $460.00 = $925.00
PLEASE NOTE: The cost for lodging is payable 2 weeks prior to the retreat and is $460 per weekend.   We go on retreat the first weekend of the program and the last weekend [Graduation] of the program. Other weekend trainings (weekend 2, 3, 4) are held in Toronto and are:
Friday evening 7 - 10 pm,
Saturday 9:30 to 5:00 pm
Sunday 9:30 to 5 pm.
For your own financial planning you must allow a total of $3070.00 for the total cost of the course.
You will also need to purchase a drum and a rattle. The cost of a good drum is around $200 and a rattle between $50 - $150. Please note that not everyone is admitted to this training. Please email us and we will send you an application form.  
Supplies for the course – FOR EVERY SESSION PLEASE BRING:
You will need to bring your own drum and rattle to each session (except for the first retreat – if you do not have your drum or rattle at the first retreat, that's fine. But you will need them for all other 4 sessions)
a notebook and pens
cushion
blanket to lay on for journeying
eye bandana to cover your eyes during journeying.
PLEASE MAKE SURE TO ALSO BRING A FLASHLIGHT so you can move around the retreat center safely at night.
Please let me know if you have any existing conditions whether physical, mental or emotional
Once you graduate from the 1 Year Program in Shamanic Healing you have an opportunity to continue your shamanic studies by enrolling in a 2 Year Advance Apprenticeship. This 2 Year Apprenticeship is only available to graduates of the 1 Year Program.
Please note:
The 1 Year Program in Shamanic Healing is listed on Shamanic Teachers.com
Daniel does not hold plant medicine ceremonies. Daniel teaches Shamanic Healing using the Shamanic Journey, Drumming, Rattling Etc.
Daniel Leonard & The Medicine Circle reserve the right to cancel the participation of anyone, at any time for any reason and to cancel any workshops at any time and for any reason. If the case may be, fees paid in advance will be refunded.